Testimonials of our happy customers
Oliver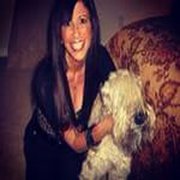 Alan Tully drove his litter of Wheatens to Florida & told us he had a very special puppy for us. That was an understatement. Oliver was gorgeous, smart & literally understood everything. He was the best dog ever!!!
Oliver's Family
My sookie is 12 now and is still my baby!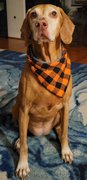 I found Sookie at Tully's almost 12 years ago. I had no idea what the vizsla breed was at the time, but this little goofy dog melted into my arms. She had my heart ever since. She grew into her big ears and long legs, and now 12 years later, she's still my baby. Just a little gray in the face now. Just wanted to thank you for the best dog ever!
Sookie the vizsla
The best place to find a puppy.
We had been searching for a long time looking for the perfect new family member. Then we found Tully's and have never looked back. We found the perfect little gal and love her more every day.
Kloe M.
I Would Rate a 10
Not sure where to start because my experience here was a 10. I found the perfect French Bull dog for my family. Tully's answered all of my questions and then took care of everything for us. He's just as they said, and we couldn't be happier with our new family member.
Arnold C.